**Please note** Your order will ship in 5 to 7 business days, unless otherwise noted.
If you need something sooner, please contact me before placing your order.
Medium Walnut Burl Bowl - #37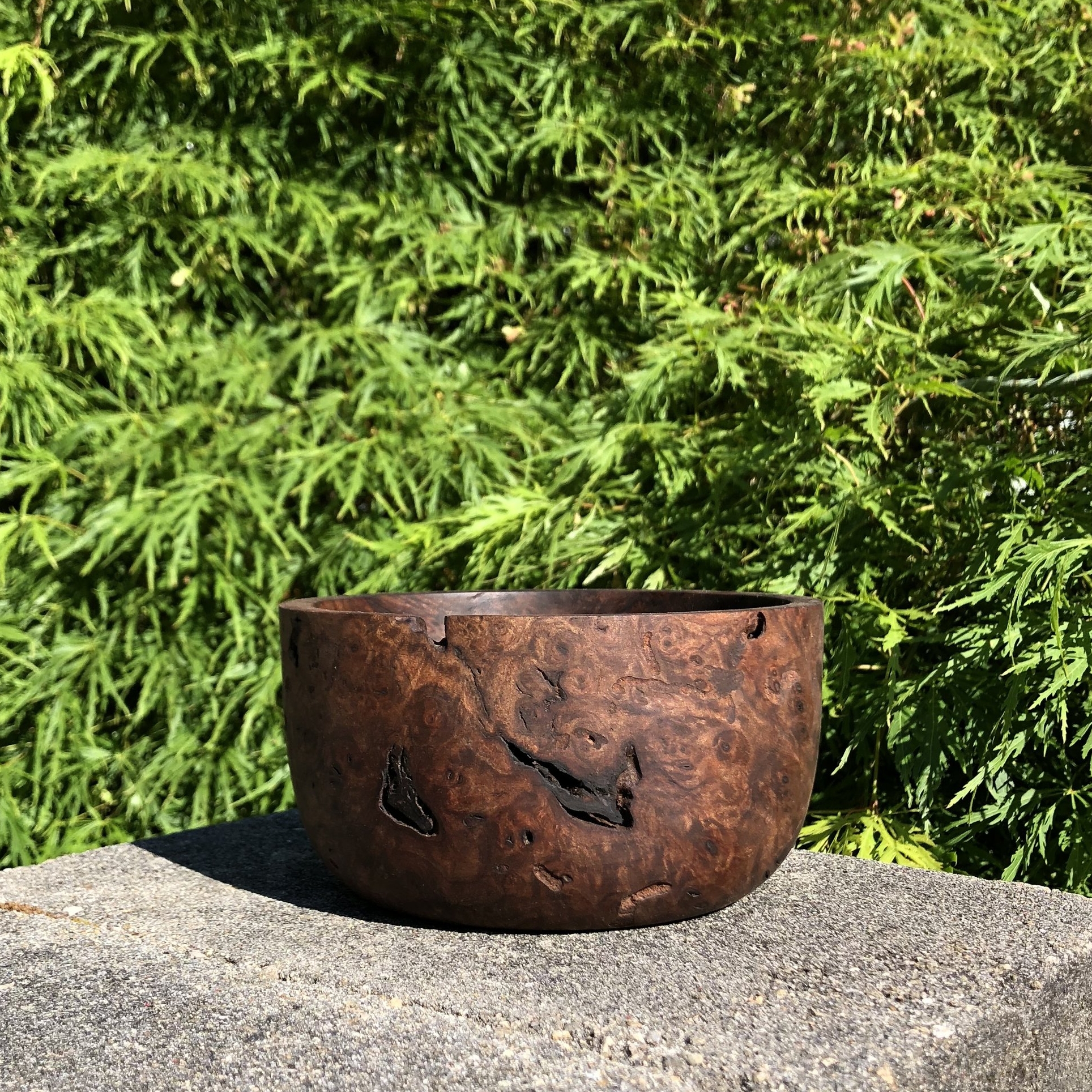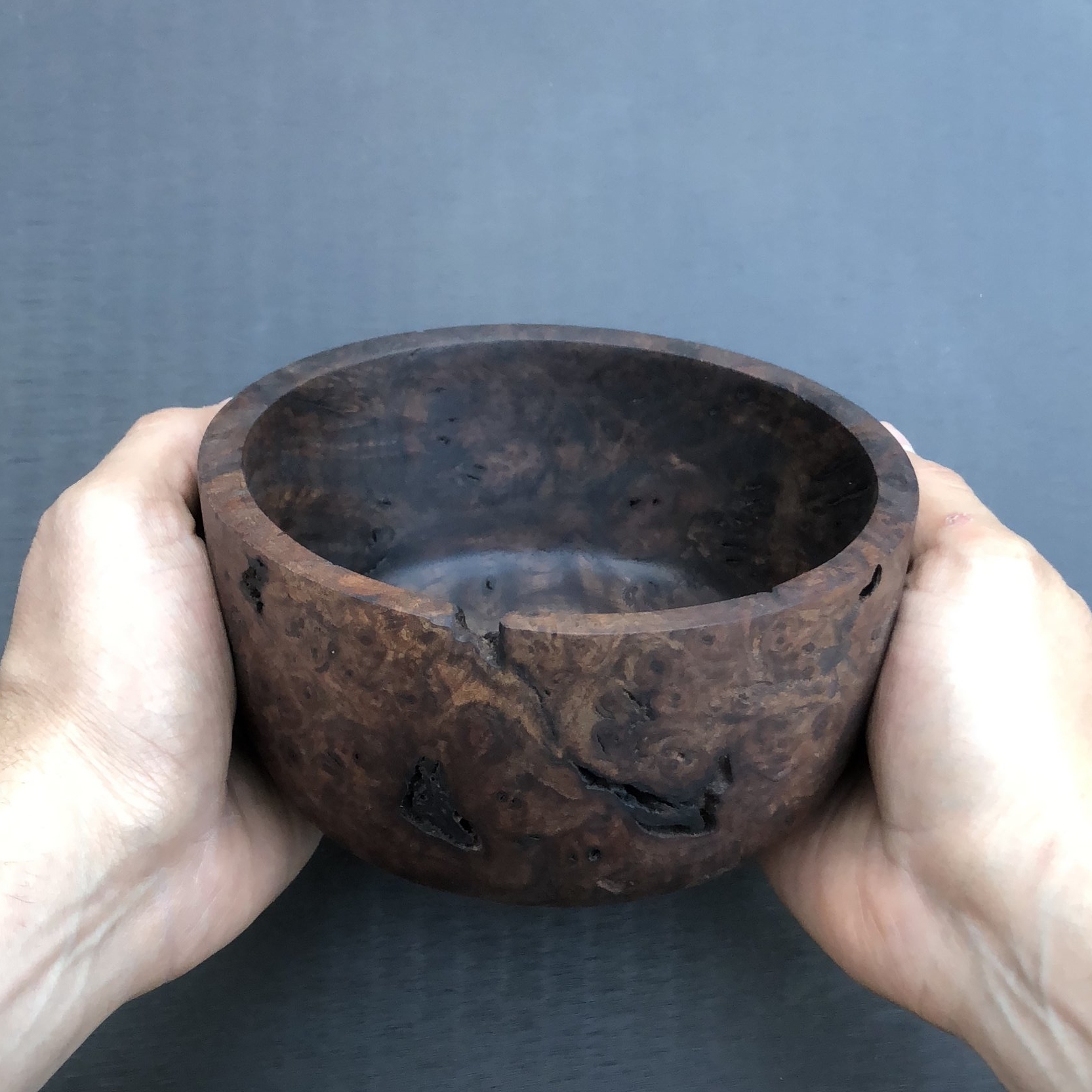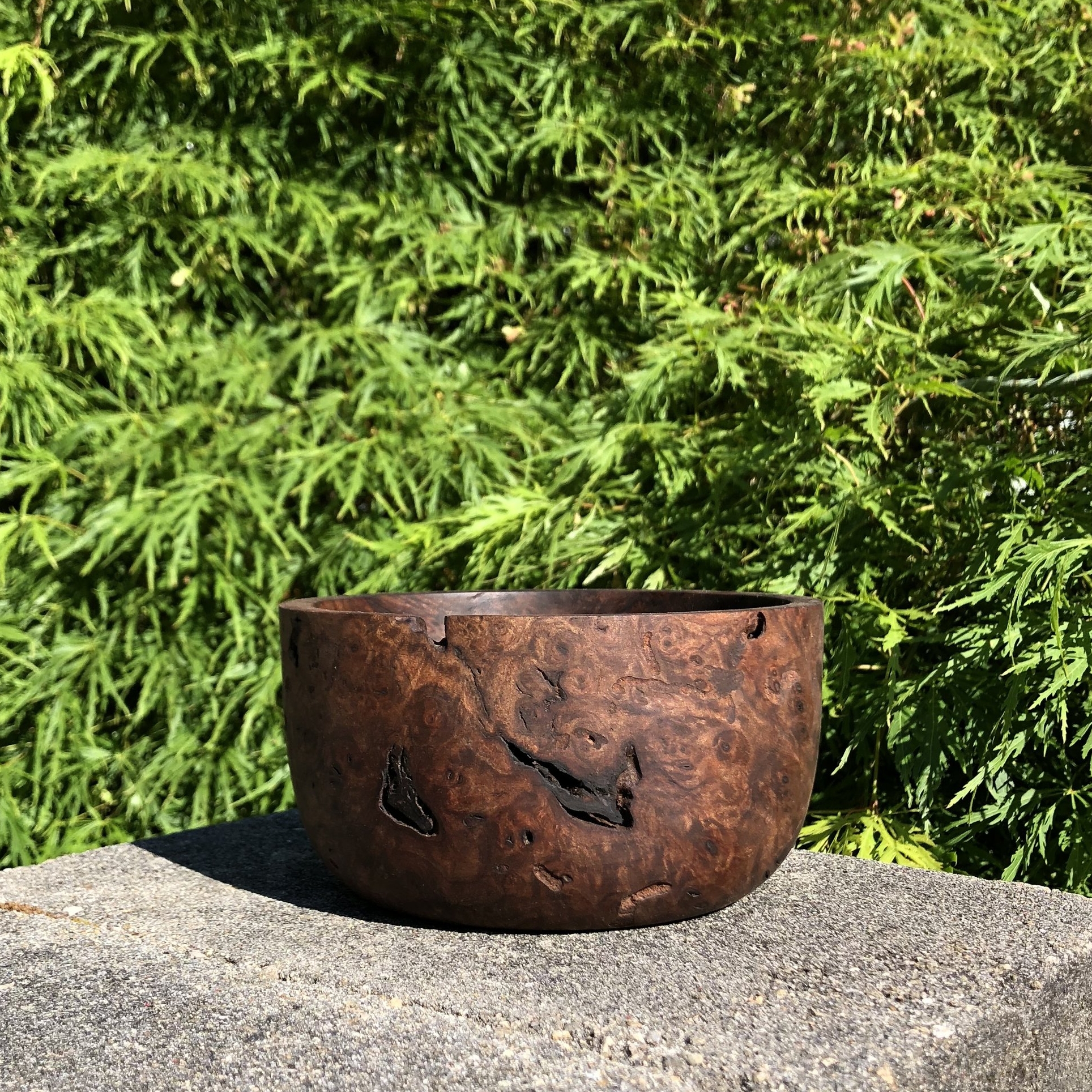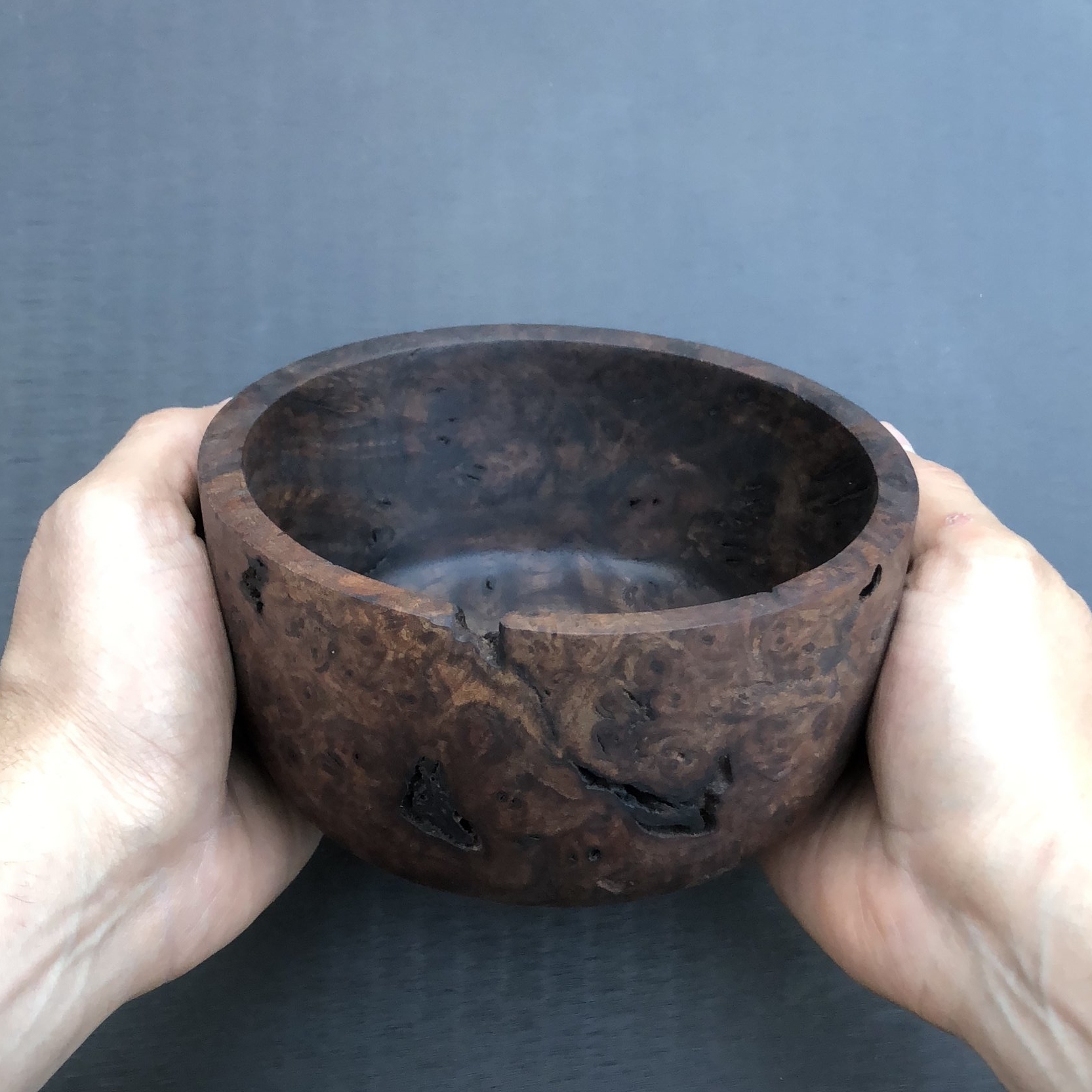 sold out
Medium Walnut Burl Bowl - #37
Medium Sized Walnut Burl Bowl
***Make Sure to look at dimensions of bowl!***
Wood turned bowls are some of the most beautiful things that can come off a lathe. Getting into my shop and learning how to turn bowls has truly been a labor love...but it's something that I truly am grateful that I've taken the time to learn.
This bowl is turned from a piece of Walnut Burl! I absolutely love walnut, even though it is more expensive than the standard figured maple bowls I normally turn. This piece is NO exception! I love the grain, the color, the swirls...and the natural knots and holes just add to the character. This bowl took a light touch while turning because some of the bug holes and knots go all the way through. Because of the holes, I would suggest this bowl be more of a coffee table bowl. But of course, that's up to you! :)
This bowl was hand turned, by me, here on the farm and finished with Mahoney's Heat Treated Filtered Walnut Oil and rubbed down with B.P. Farms Wood Butter.
Item Details:
Approximately 3.25" Tall
Width: Approximately 6"
Weight: Approximately 9.5 oz

Please note that because this is a handmade item, and just the nature of wood itself...means that over time depending on temperature and moisture, the bowl will change shape slightly. That's part of the charm of these types of bowls.
***The bowl in the pictures is the ACTUAL bowl you will receive.***