**Please note** Your order will ship in 5 to 7 business days, unless otherwise noted.
If you need something sooner, please contact me before placing your order.
Large Elm Wood Bowl - #75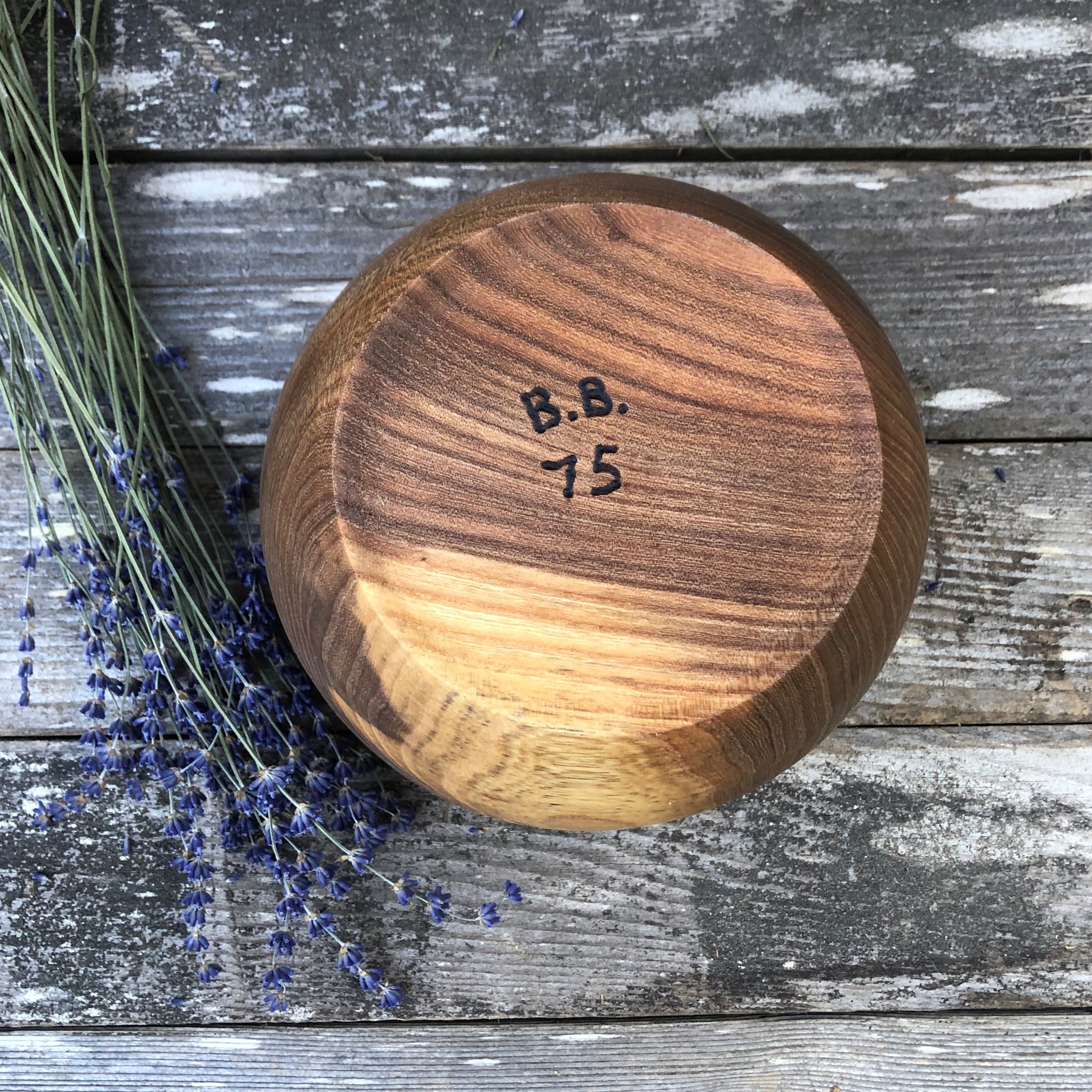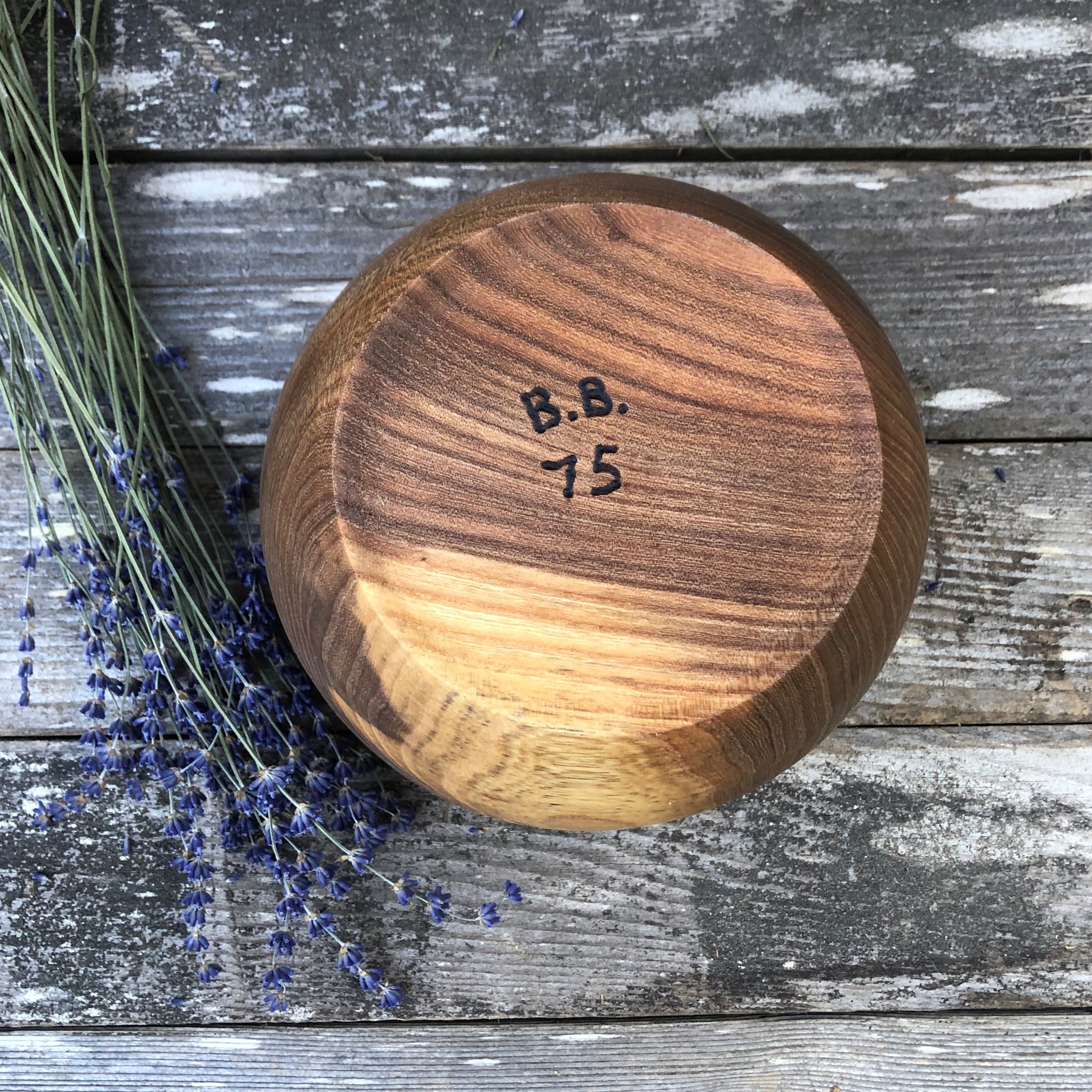 sold out
Large Elm Wood Bowl - #75
***Make Sure to look at dimensions of bowl!***
Wood turned bowls are some of the most beautiful things that can come off a lathe. Getting into my shop and learning how to turn bowls has truly been a labor love...but it's something that I truly am grateful that I've taken the time to learn.
This bowl is turned from a piece of Elm Wood from a tree cut down north of Seattle. This is my first time working with Elm…and it was interesting. It's a pretty dense wood, so it took some patience! But I absolutely love the colors of this bowl and how far apart the grain is!
This bowl was hand turned, by me, here on the farm and finished with Walrus Oil and rubbed down with B.P. Farms Wood Butter.
Item Details:
Approximately 5.75" Tall
Width: Approximately 7.75"
Weight: Approximately 1 lb 10 oz

Please note that because this is a handmade item, and just the nature of wood itself...means that over time depending on temperature and moisture, the bowl will change shape slightly. That's part of the charm of these types of bowls.
***The bowl in the pictures is the ACTUAL bowl you will receive.***